I will start my February Calendar with 3 catch ups from January and hopefully I will make it:D
The Girl on the Train by Paula Hawkins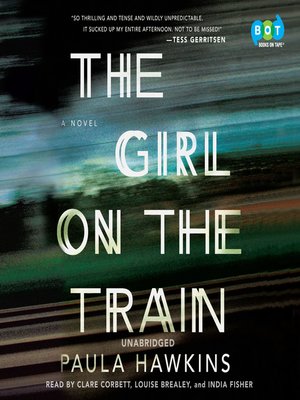 I won't rest until I will read this book 🙂
2. It Ends with Us by Colleen Hoover
3. The Collector by John Fowles
4. Daughter of Smoke and Bone by Laini Taylor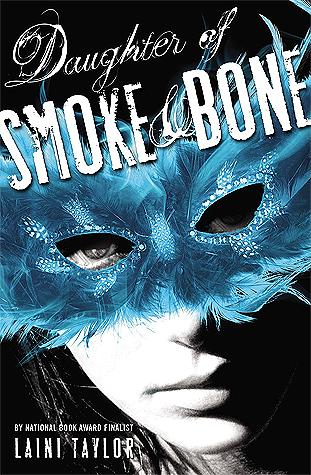 Synopsis:
Around the world, black hand prints are appearing on doorways, scorched there by winged strangers who have crept through a slit in the sky.
In a dark and dusty shop, a devil's supply of human teeth grows dangerously low.
And in the tangled lanes of Prague, a young art student is about to be caught up in a brutal otherworldly war.
Meet Karou. She fills her sketchbooks with monsters that may or may not be real, she's prone to disappearing on mysterious "errands", she speaks many languages – not all of them human – and her bright blue hair actually grows out of her head that color. Who is she? That is the question that haunts her, and she's about to find out.
When beautiful, haunted Akiva fixes fiery eyes on her in an alley in Marrakesh, the result is blood and starlight, secrets unveiled, and a star-crossed love whose roots drink deep of a violent past. But will Karou live to regret learning the truth about herself?
5. Preston's Honor by Mia Sheridan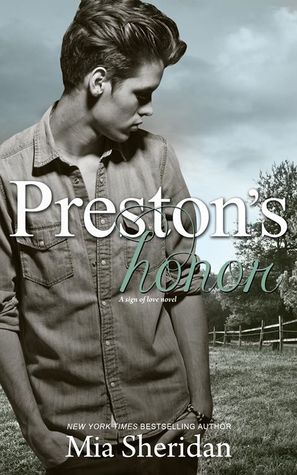 There were two brothers—identical twins—and though I loved them both, my soul belonged to only one.
Annalia Del Valle has loved Preston Sawyer all her life. The daughter of an impoverished migrant farmworker, she grew up as an outcast in what was no more than a tiny, cooped up shack in California's Central Valley. But her heart found freedom in the land, in the wide-open spaces of Sawyer Farm, and in the boys who were her only friends.
Preston has yearned for Annalia since he was a boy. But a sense of honor kept him from pursuing her until he's unable to hold back any longer and their worlds—and bodies—collide one hot summer night. A night that sets off a chain of events that will alter their lives forever.
Now Annalia is back in town after disappearing without a trace for six long months. Determined to reclaim her heart, her life, and the baby she left behind—the son who was created in a moment of lust and love and pent-up yearning.
Preston has survived grief, a ravaging drought, and the despair of heartache, but he's not sure he can survive Annalia again. And he might be unwilling to try. Will pride and bitterness keep him from the one thing he's always longed for?
How do you heal what is irreparably broken? How do you forgive that which is unforgivable? How do you discover that real honor comes not from circumstance, but from the place deep in our hearts where truth resides? And how do you move beyond the wounds of the past to discover that some loves are as solid as the ground beneath your feet, and as enduring as the earth itself?
6. Mack Daddy by Penelope Ward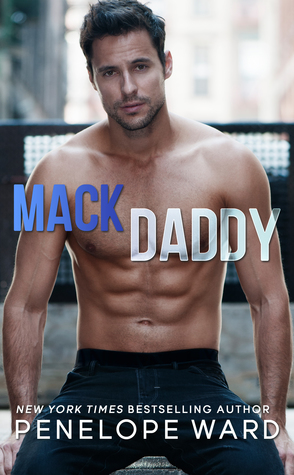 They called him Mack Daddy. No, seriously, his name was Mack. Short for Mackenzie.
Thus, the nickname. Perfect, right?
So was he: perfect. The perfect physical male specimen.
At the private school where I taught, Mack Morrison was the only man around in a sea of women.
Everyone wanted a piece of the hot single father of the sweet little boy. I was riddled with jealousy, because they didn't know that—to me—he was much more.
They didn't know about our past.
He'd chosen my school for his son on purpose, because Mack and I, we had unfinished business.
As my friend Lorelai so eloquently put it: "Unfinished business between two people who are clearly attracted to each other is like an eternal case of blue balls." And I was suffering in pain from my case.
I was still intensely attracted to Mack. I tried to resist him, immersing myself further into a relationship with another man just to protect my heart.
Not to mention, getting involved with a parent was strictly against school rules. But seeing Mack day in and day out was breaking me down.
And soon I might be breaking all the rules.