My Rating: 3/5 Stars
So.. I was very excited to read this book because we are talking about Vi Keeland and everybody knows how talented she is. She proved it in her solo books and the ones in collaboration with Penelope Ward. Unfortunately, this book receives only 3 stars.
The story follows Emerie, a young psychologist that moves to NY to boost her career. She has all figured out, on office, pretty furniture, stationary for her leased space, and a plan to follow her secret crush wherever he goes. Until one night, somebody enters her office like he owns the place. And actually, he does. Drew Jagger is the owner of the the space she already payed for.. Confused? Well turns out that Emerie was scammed and the thief ran away with her money, renting her a place that was already owned by somebody. Drew, as a lawyer, helps Emerie out in failing a complain for the con, but of course, there are other plans in stored for this young couple. Eventually, Drew will let her share his space until his secretary will return from sick leave. She will be able to hold her meetings there, while helping Drew in the administrative part.
You can imagine that this smells like romance. Emerie and Drew are so much alike it hurts. Their relationship is based mainly on disagreeing, fighting and flirting. YES! A lot of flirting. Emerie is now in NY basically because she is in love with an old friend, who got a job here and relocated. She never expressed her feelings to him, always being in the shadows and feeling OK with the leftovers. Until a certain somebody will make his way very deep into her heart and will change her perspective about love. She only feels confident in her work, her field being marriage conciliation.
Drew on the other hand, is a lawyer that specializes in divorce.. So, there you have it, opposite, but in the same time, so attracted to each other. As Emerie said, Drew is " thriving on misogynistic tendencies he developed because of his lying, cheating ex-wife, and attempts to extricate men from their failed marriages by leaving their women penniless." Because of his past experiences, he is like a machine, never allowing him to fell in love again. He is scared and Emerie presence in his life felt right for the first time in many years.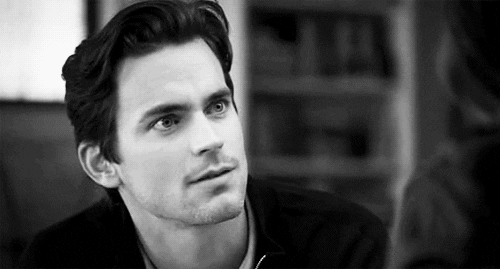 They become good friends and of course the attraction in palpable, mainly from Drew's side. God, he is the definition of egomaniac, cocky, self absorbing, confident and narcissist in one man. But in a way, I liked him this way. I enjoyed so much the funny dialogues, they were amazing and my rating improved because of this. They were so good and I don't remember the last time I laughed this hard.
But, my enjoy list ends here.. I didn't feel that connection between the characters, at any level. Maybe Drew with his strange tendencies and past experiences put in shadow their chemistry, but I just didn't feel it. Plus, I wanted him to fight harder for Emerie when the time came.. AND, Emerie didn't convince be to be so in love with Drew also.. I mean, she was sweet and caring with him, but I couldn't identify a moment in which I was truly convinced they were in love.. I always realized when the couple fells in love, but this time, it was all in a blur for me..Whatever, I have a picky moment I believe.
So, there you have it. A good and easy read, with a lot of funny and hot moments, with an agreeable but not realistic hero and an uncertain heroine. Now that I come to think of it, the plot reminds me a little of Stuck Up Suit.. a little:)