My rating: 5/5 Stars 
(ENG) 
You know that feeling you have when putting aside a great book, reading it after months and then asking yourself WHAT TOOK YOU SO LONG??? This is the perfect example of a great book that took me ages to discover and I wish somebody would just told me in a serious way to read it asap. It is like nothing I've ever read before, a great book that managed to get me out of my comfort zone and leave me speechless almost after every chapter.
The Unbecoming of Mara Dyer follows the heroine with the same name, which suffered a tremendous tragedy. Her best friend and boyfriend died in a terrible accident which only Mara managed to survive. She is left with serious PTSD and her condition forced her family to move to Miami in order to have a fresh start. The only problem is that the symptoms are not fading, leaving Mara with severe hallucinations. Starting again means going to a new school, which will be a challenge for her, because of her inability to make friends or blend. Exactly as predicted, everything will be hard for her and she is clueless to the changes she has to face. Soon, she will discover life altering things about herself, that will question her sanity and belonging.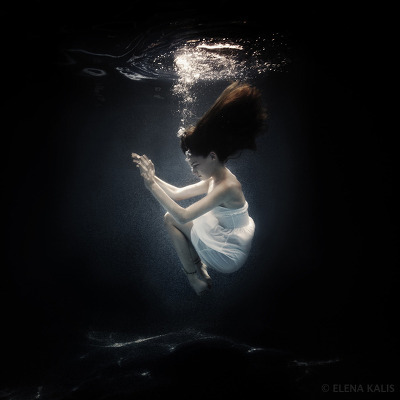 Enter Noah Shaw, laid back, handsome and British, who will try to find as much as possible about Mara and her mysterious ways. It won't be easy, despite that she is terribly attracted to him, but because of her condition, she doesn't want to get close to anybody. Soon, Noah will be very present in her life and discover a lot of things that are connecting them in unexpected ways.
The relationship between Mara and Noah is very tense at the begging, and gradually they learn to trust each other without asking many questions. They are extremely different and I think this is what makes them special every step of the way. They develop into something else during the plot and by the end of the book something is definitely there, but very fragile, hanging by a thread. Not only Mara is hiding things, but also Noah and the two will discover together things that will change them as persons. They will have to make choices and to decide which path to follow. Personally I loved Noah's way, the humor, the ironic style and the way he challenged Mara to share with him everything. He was also very guarded, but more open to sincerity than Mara and I think there he won more points.
Mara is very complex heroine, haunted by the things that happened to her, and I could feel her struggles and hurt. Gradually, she will begin to change a lot, but her development will not be one way. Mostly a characters has only a way of evolving, but Mara will be more difficult to manage. She will fight her attraction for Noah, but fail in the process, only to discover that she will have a lot to face until the water clears. I liked seeing her walls tumble apart, letting Noah in, but could relate to her hurt and desperation in a very raw way.
This book was like anything I've ever read, full of suspense, hanging moments, little horror scenes and lots of love and swooning for our couple. The plot is complex and very well shaped, always keeping you on the edge and changing continuously throughout the book. Every chapter is different and you begin to discover more and more with every page. Rarely did I see a book that messes with your mind so easily, making you believe somethings and then twisting you around, starting from scratch. I totally recommend it, and if you are a scary cat, please read it with the lights on:))  Looking forward to reading Book 2, because I know the intensity will increase.
(ROM)
Nu ştiu dacă este şi cazul vostru, dar presupun că de multe ori vi s-a întâmplat să auziţi despre o carte pe care multă lume o laudă, însă nu aţi avut dispoziţia necesară de a o începe. Acest lucru l-am păţit eu cu seria "Mara Dyer", pe care am lăsat-o mult timp în umbră pentru că aveam o lista foarte lungă de citit ce avea prioritate. Regret enorm această amânare şi vreau să va povestesc şi vouă despre Mara şi Noah şi această experienţă atipică.
Mara Dyer: Începutul este prima carte dintr-o trilogie foarte interesantă scrisă de Michelle Hodkin, care îţi ridică foarte multe semne de întrebare şi te captivează de la prima pagină. Este clar, în momentul în care o carte mă prinde de la primele rânduri, ştiu că am făcut alegerea corectă şi îmi crează o uşoară dependenţă de universul prezentat şi de personajele sale.
Totul începe cu povestea tragică a Marei Dyer, care este singura supravieţuitoare a unui accident ce i-a omorât prietena şi iubitul. Fiind vizibil afectată şi traumatizată de ceea ce s-a întâmplat, Mara se schimbă şi devine o persoană introvertită, sensibilă, uşor paranoică şi neîncrezătoare în cei din jur. În afară de acestea, are halucinaţii puternice cu prietenii ei care au murit, acest lucru făcând-o constant să se îndoiască de sănătatea ei mintală. Pentru a lăsa totul în urmă, se mută cu părinţii şi cei doi fraţi în Miami, Florida, în speranţa că schimbarea de peisaj îi va face bine. Începe cursurile unei şcoli private, unde îl întâlneşte pe Noah Shaw, un băiat cu o fire complet diferită de a ei, dar faţă de care simte o atracţie foarte greu de explicat. În curând, acesta devine tot mai prezent în viaţa ei şi între cei doi se crează o relaţie specială, aproape indestructibilă.
Până aici pare o poveste frumoasă de dragoste, între o fată care a suferit mult şi un băiat care o ajută să treacă peste toată suferinţă ei, nu? Dar nu este aşa.. Partea interesantă abia acum începe. Imediat după ce a ajuns în Florida, Mara începe să observe că i se întâmplă lucruri ciudate, ca de exemplu: are vise stranii ce par foarte reale, animalele se tem de ea, halucinaţiile devin din ce în ce mai dese şi cel mai grav lucru, dacă se gândeşte că doreşte să vadă o persoană moartă, acest lucru se întâmplă exact cum şi l-a imaginat.. Speriată şi foarte bulversată, doreşte să afle ceea ce i se întâmplă şi singura persoană ce o ajută este Noah, care la rându-i ascunde multe lucruri ce vor fi dezvăluite pe parcurs.
Relaţia lor se dezvoltă gradual, într-o manieră deloc forţată şi mi-a plăcut foarte mult să văd cum Mara mai poate avea încredere în cineva după tot ce i s-a întâmplat. Este o fire extrem de temătoare, dar cu Noah a putut să se deschidă şi chiar să i se confeseze. Noah este un personaj masculin foarte fresh şi misterios, pe care îl desluşim destul de greu, dar recunosc, are un stil relaxat, fermecător şi chiar ironic, ideal pentru Mara. Sunt sigur că această pereche vă va fascina şi prin elementul său de "interzis".
Mara Dyer: Începutul este o poveste foarte complexă şi complicată, ce se joacă pur şi simplu cu mintea ta. Pe lângă elementele horror şi de suspans, povestea de dragoste dintre cei doi mai îndulceşte puţin peisajul, însă nu suficient pentru a fii considerată un love story. Atunci când începeţi această carte, trebuie să fiţi pregătiţi. Personajele ascund multe secrete, sunt uneori foarte greu de urmărit şi de înţeles şi aproape la sfârşitul fiecărui capitol veţi avea parte de o surpriză şocantă sau cel puţin impactantă. Recunosc, am creat o mini-obsesie pentru această serie, deoarece te ţine constant în suspans, nu este previzibilă şi simt cum în permanenţă îmi solicită imaginaţia, chiar dacă de multe ori încerc să o citesc cu lumina aprinsă, pentru că îmi este frică :))