My rating: 4/5 stars 
As Taylor Swift says at the end of "Look What You Made Me Do": "Stop making that surprised face, it's so annoying", I can't seem to get over the fact that "Hideaway" was released and that my favorite characters are back!! I have a silly smile upon my face every time I go to bed and open the damn book, like I'm 10..I loved "Corrupt" because it managed to get me out of my comfort zone and until them I didn't realise how interesting Dark Romance might actually be.
When you say "Hideaway" you say automatically KAI!!!!! Kai Mori, one of the 4 Horsemen, Michael's friend that intrigued us with his charming but mysterious personality, the most normal of them all:))) Ahhh, and not the mention one of the main characters from the sauna scene… hi hi hi. Although "Corrupt" felt more darker and more twisted than this one, "Hideaway" puts up a good fight as well.
With Damon missing, the guys are Rika are aware of the danger that lies ahead, mainly because Damon has serious issues and will want revenge. After what happened in the first book, no one is safe and with the approach of Devil's Night, they are certain bad things will happen. When you put in the mix, Banks, a simple girl that managed to get Kai's attention, things will get very complicated. Loyalties are strong, hidden agendas put lives in danger and time is running out.
Kai Mori is a very guarded and mysterious characters, not letting anyone know his true nature, not ever his friends, with who he shares so much. After being in prison in "Corrupt", Kai felt that his family honor was spotted and his remorse is terrible. Running a business of his own, he is very discrete, non fazed and impossible to read. I got to know him from the first book and I liked that he was more compassionate, more willing to forget and start over. The lack of love and understanding made him do some terrible things, but he is back on track. Back on track only for a while, because he was this undying connection with Banks, a mysterious girl that wears boy clothes and seems to have a connection to Damon and his family. He will not know for a while what this might be, and in the meantime, he will fell hard for her, having to fight his feelings and the sense of duty he has of stopping Damon.
The relationship between this 2 was extremely complicated and with up and downs. As a reader you are very confused and don't know if next they will tear each others clothes off or kill each other. They were constantly on the run, fighting, arguing, hurting each other but also having some confusing and tender moments. The plot shifts from Past to Present, where we could see how Kai's obsession for Banks began, what are her ties to Damon and why is she loyal to him. I liked this changes, making me more aware of the whole picture and background of the characters. I was not a particular fan of Banks.. I liked her, but her obsession and twits in action made me not trust her completely. She kicked ass sometimes, but there were times when I wanted to shake her badly and make her realise some damn obvious things.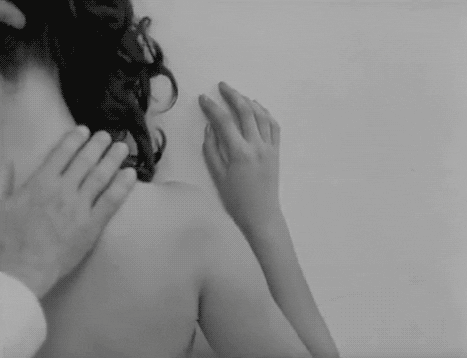 Without spoilers, as we got the sauna scene in "Corrupt", we also have a WTF scene here, even more original as the first one, that will truly make you read it over and over again. I enjoyed the balance between passion and danger, but the level of adrenaline was not as in "Corrupt". It was present, but not something to make you uncomfortable or blush.. It was a complex book, with complex character, but it had that little thing missing from developing to jaw dropping awesomeness.