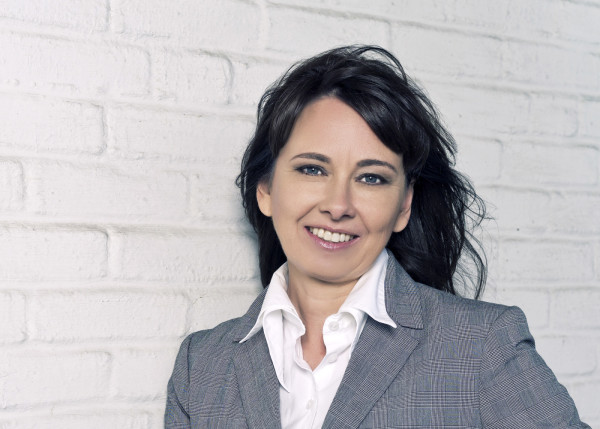 Dear readers, this is one of the most special interviews I have ever made, because the main character is the one and only Yrsa Sigurdardottir!!!!! I know (excited face)!!!! I love Scandinavian literature and she inspired me in so many ways you can't possibly imagine! Her style is amazing, will give you chills when reading her books and you will love her and this amazing group of authors that just reinvented the Mystery, Thriller and Horror genre. Thank you for your time, Yrsa, it was an honor:)
Ramona: To begin with, please share something about Yrsa for the readers to get to know her better.
Yrsa: I am an Icelandic crime writer that started off writing a crime series with the lawyer Þóra Guðmundsdóttir. I have also written some standalones, one of which has been made into a movie that has been very popular here. The novel in question is a ghost story, titled in English "I remember you". I am a very big fan of quality horror and unfortunately for me there is not enough good horror available.
Ramona: What do you do besides writing? What are your passions and hobbies?
Yrsa: I work as an engineer here in Iceland although I do not work fulltime anymore. I really love my job which is mainly in the power industry, both geothermal and hydro. I am also a pet person, I have two pugs and a cat that keep me busy plus two grown up kids, a husband and a grandson.
Ramona: What makes Scandinavian Literature so special in your concept?
Yrsa: I think the Scandinavian way of thinking (if there is such a general thing) is very well suited for drama, be it crime or fine literature. We are very conscious of social issues and society which translates into the works by our authors and adds meat to the bone of a storyline. Also the writing style that is considered good here is very sparse which again fits very well to crime fiction for example. And finally realism is held in high regard so you don't see many characters written with next to superhero qualities. Instead they tend to be very relatable.
Ramona: Do you believe this type of literature is receiving the attention that it deserves?
Yrsa: I think that Nordic or Scandinavian crime fiction cannot complain. We who write in this genre have been extremely lucky when it comes to worldwide attention to our works. I think that this popularity is not a phase that will fade. The authors that are good will stay popular, and new ones rise if they are a worthwhile read. At least I hope so.
Ramona: What inspires you to write crime-novels?
Yrsa: I started off writing children's books but needed a change and wanted to write for adult readers. The choice to write crime novels was an easy one because crime is what I love to read. I think most authors write the type of book they enjoy reading themselves and would fond it hard to write the type of book they do not enjoy or respect.
Ramona: What do you use for inspiration and research when writing?
Yrsa: I seek inspiration from many things, sometimes from something I see, sometimes from something I hear on the radio or read about in the papers. If I am having a hard time coming up with an idea I try to imagine what I would absolutely not want to have happen to me or someone I care about. This way I come up with many quite awful scenarios. For research I do various things, I use the internet a lot, speak to people that are familiar with the subject I am interested in and read non-fiction books that I think will help. But I find the most helpful are interviews or conversations with persons in the know. These conversations often uncover things you cannot find elsewhere.
Ramona: Do you read much and if so who are your favorite authors?
Yrsa: I used to read all the time but after I started writing I do this a lot less. This is because I find it hard to read when I am engaged in the writing process which is a big chunk of the year. But when I read I read crime and whatever good horror novel I manage to get my hands on. I like Scandi crime the most and can name Jo Nesbo and Sara Blædel from Denmark as my favourites.
Ramona: Which of your books you are mostly proud of ?
Yrsa: I think I would have to say "I Remember You" because that one is a ghost story/horror novel and it is extremely hard to write such novels and make them good. It has been very well received so I think I can safely say that it is good and oddly enough it won the Icelandic crime prize the year it came out.
Ramona: How did you celebrate the publishing of your first book?
Yrsa: Oh, it is so long ago I can't remember precisely. But I find it very likely I went with friends to a bar and made a toast. I did that when my first adult book came out at least. Maybe we just had cake when my first children's book came out, that would have been more appropriate I guess. Nowadays, when I get some really good news about my books, if I win an award or hit a best seller list, I go to a gas station and have a hot dog. Not exactly spectacular.
Ramona: How much of yourself do you put into your books?
Yrsa: I think the biggest part of me that seeps into my books is my appreciation of the weird, the uncanny and sometimes the horrible. I like such elements in what I read and what I watch but prefer not to have them a part of my actual life, understandably. I also put things in that have happened to me or someone close to me, not major plot points but things that add to character development and their day to day life. Also, it is hard to try and avoid your own personality when writing. One must of course put oneself into the shoes of very variable characters and try to adapt to their mindset so that they behave realistically and in accordance to their "personality". But to do this you have to rely on your own brain and thus some of you always seeps in.
Ramona: What are your future projects?
Yrsa: I am presently writing the fourth novel in the Huldar and Freyja series. I will most likely write about 6 books in all for this series. I hope to write an apocalyptic novel and surely another horror novel at some point.
Ramona: Please share a message to your readers 🙂 
Yrsa: If you happen to be reading one of my books I sincerely  hope that you are enjoying it!
For more info on Yrsa and her work, click the links below: