My rating: 5/5 stars 
(ENG)
I have to admit, I'm not a dying fan of personal development books because I find them boring and lacking pieces of advice you can use in day to day life. Maybe it is fun reading about what you should do, but once you have to implement, there we have a problem. When I'm wrong I must admit it, and Lilly Singh is the one to blame. My preconceived ideas were shattered after reading her book, "How To Be a Bawse". I was not familiar with her name and after receiving her book I begin to read more info about the vlogger Lilly Singh. She has a super famous Youtube channel, with over 12 million followers. Besides that, she loves acting, stand up comedy and motivational speeches. I've watched some of her videos and laughed hard, because she is very funny and ironic, that instantly puts a smile on your face. because she is extremely straight forward and speaks her mind openly.
With "How To Be a Bawse" she wants to show us how to gain success by keeping your integrity intact. It is divided in 4 chapters, each of them with very suggestive titles and graphics, with a little personal Lilly twist. Even if the topic has to be a serious one, the style is extremely funny, dynamic and laid back. She likes to make fun of everybody, including herself, but she is very focused on reality, constantly mentioning her mom and people that influenced her on the way.
She talks about everything: life, joys, Youtube, Facebooks, love, business, hard work, dreams, sacrifices, self esteem, respect, movies, TV shows, healthy lifestyle, each having her personal touch. She sees her book as an "intense training material" and she is convinced that after reading it, you will begin seeing life differently. Every advice given counts for someone and Lilly is giving them with an open heart, even if she found  the answers to many of her most ardent questions. She wants to share various experiences with us and I loved every minute of it.
What I loved about this book? It was the authentic and funny style, with so many original elements. I loved the design of this book, beginning with the cover and ending with the interior pictures and graphics. She is so beautiful and very photogenic, taking specific pictures for each of the chapters in the book. You really get to know her, because her stories are full of pictures from her personal archive, making you know not only Lilly the artist, but Lilly the woman.
(ROM)
Trebuie să recunosc… Nu am citit foarte multe cărţi de dezvoltare personală la viaţa mea. De ce? Mi se par plictisitoare şi după ce parcurg 200 de pagini de sfaturi şi lecţii de urmat, constat că nu pot să le aplic, deoarece sunt prea seci sau spuse într-un mod impersonal. Mă bucur totuşi că ideile mele preconcepute au fost năruite după ce am citit "How To Be a Bawse" de Lilly Singh. Nu ştiam multe despre autoare, dar imediat ce am primit cartea ei m-am apucat de cercetat, deoarece aceasta m-a intrigat și mi-a demontat multe păreri, fiind una dintre cele mai bune și amuzante cărți citite recent.
Lilly are un canal de Youtube super faimos, IISuperwomanII, cu peste 12 milioane de abonaţi. Pe lângă acest lucru, iubeşte actoria, stand-up comedy-ul şi discursurile motivaţionale. Am urmărit cu mare atenţie câteva dintre videoclipurile ei şi pe lângă faptul că este foarte frumoasă şi naturală, este deosebit de haioasă, veselă şi expresivă. Stilul ei autentic a reuşit să mă înveselească pe loc, abordând teme uzuale ("Ce să faci când ai părul lung?" sau "Cum reuşesc părinţii să te scoată din minţi?") sau mai puţin obişnuite("Ce ar face băieţii dacă ar avea sâni?" sau "Lecţii de geografie pentru rasişti"). Vă imaginaţi că lista poate continua, am dat doar câteva exemple pentru a vă convinge de imaginaţia ei şi de modul super original în care realizează aceste filmuleţe, fiind imposibil să nu râdeti copios. Fie că ironizează pe alţii, sau chiar pe sine, o face cu zâmbetul pe buze, atitudinea sa molipsindu-te iremediabil.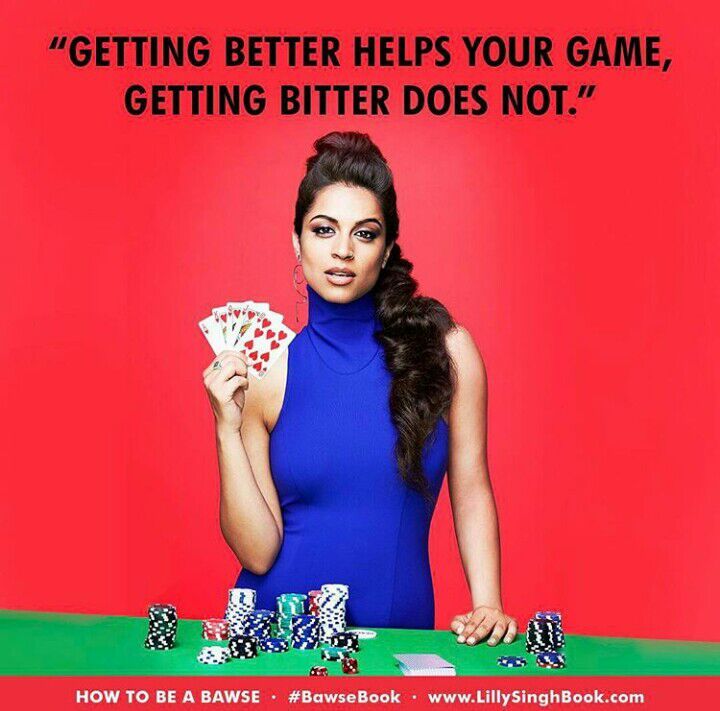 A venit rândul ei să ne împărtăşească reţeta succesului şi să ne descrie modul în care a reuşit să devină persoana pe care o vedem astăzi. Cartea este împărţită în patru mari capitole, fiecare cu titluri şi grafice sugestive şi abordate în maniera-i caracteristică, haios, dinamic şi extrem de sincer. Deşi este o carte de dezvoltare personală, subiectele pe care le dezbate nu surprind doar elemente pozitive, demne de urmat. Nu, Lilly se autoironizează, ne arată ce a greşit, ce decizii eronate a luat şi ne lasă pe noi să tragem concluziile. Totul este foarte ancorat în realitate, aducându-şi aminte des de mama ei, de sfaturile pe care le-a primit, de oamenii frumoşi pe care i-a întâlnit şi de la care a învăţat foarte mult, dar şi de lucrurile de care s-a lovit şi care au marcat-o. Vorbeşte despre orice: viaţă, bucurii, Facebook, Youtube, relaţii amoroase, afaceri, trudă, vise, stres, sacrificii, iubirea de sine, respect, filme, seriale, muzică, stil de viaţă sănătos şi aduce de fiecare dată comentarii foarte amuzante, specifice ei. Ea consideră această carte un "training intens" şi este convinsă că la sfârşitul lecturii o să vedeţi viaţa cu alţi ochi. Ideea este să vă gândiţi la voi, să fiţi independente, puternice şi încrezătoare în aspect şi mentalitate. Orice sfat contează şi aici chiar simţiţi că este dăruit din suflet, de către o persoană care a trecut prin multe momente marcante şi uite, tot zâmbeşte şi are din ce în ce mai mult succes, îndeplinindu-şi visul.
Ce mi-a plăcut la nebunie la această carte? Pe lângă un conţinut de calitate şi abordat foarte original, design-ul este genial. Lilly Singh este un model pe cinste, cu o frumuseţe nativă şi foarte fotogenică, ce a pozat pentru fiecare capitol din carte, încercând să îi surprindă esenţa vizual. Pe lângă acest lucru, toată cartea este plină cu poze din arhiva personală care ajută să înţelegi mai bine povestea ei şi etapele pe care le-a avut de parcurs. M-au mai încântat întrebările încadrate în chenare, unde cititorilor le cere un moment de sinceritate maximă pentru a răspunde la acestea cu sufletul deschis. Totul este foarte frumos îmbinat şi fac din această lectură o experienţă unică, pe care o vei încheia cu zâmbetul pe buze şi cu multe idei de aplicat sau de împărtăşit cu alţii.