My rating: 5/5 stars 
Who would have guess that this type of story could be loved by me in such a way?? I don't think there is any flaw in the way J.A.Redmerski wrote this series, even if it's controversial and shows a dark side of humanity that not many of us agree upon, but it's still fabulous and addictive. "Reviving Izabel" is the sequel of "Killing Sarai" and it centers Sarai transformation from prizonier of a drug lord to empowered assassin. Yup, that pretty much sums up the plot:)
Even though Victor left Sarai to enable her to have a normal life after all this suffering, she can't  ignore the trigger that went on in her mind, the belonging of a way of life she is suppose to have. So, taking off where "Killing Sarai" ended, she has some unfinished business to take care of, even if she will do it alone. She wants to kill Arthur Hamburg, the grotesc traficant that drugged this wife and in this way, making her uses and lifeless. After his wife became Sarai and Victor's target at the end of book 1, she can't get him out of her mind, because she believes he has to be killed for what he did. Very determined to follow this life, she makes a plant to kill Hamburg, only to get herself into more trouble. Of course Victor is there to keep an eye on her, but nevertheless, she will start a chain of events that will craft the plot. Determined to become like Victor, she wants to be trained, to work with him, to be his partner in killing. So there you have it, a little spoiler to give you a glimpse of this amazing book.
Sarai and Victor evolve together, but in different aspects. Sarai tries to leave behind her past in Mexico, where she was Javier's sex sclave for 9 years, and Victor tries to be more human, admitting his feelings and owning them. While Sarai kills for retribution, Victor kills for money, but soon, their goal will become a common one, making them the ideal team.
As you know, these 2 are perfect for each other, but have a hard time in admitting it. Sarai will stai hanged to Victor, to prove him that she can become part of his world, but Victor is constantly fighting and resisting her, because he doesn't know any other way. Sarai's training period was very hard to read, but also enjoyable, because you could feel her potential, and after each scene admit that she belongs in the company of killers. Victor won me over completely after a certain scene in the book, where we could see the human part of him, and his thoughts about Sarai. There are no "I love you"-s exchanges, because there are not that sort of people, but their dialogues and scenes value more than some words, being more intense and powerful. Their connection is obvious and even if by the end of the book, I felt a little conflictive about a certain move Victor did, I tried to be open minded and understand that he already gave us an immense change in character. And don't forget that they are not ordinary people, so certain rules don't apply to them, because they think differently, colder maybe, without the element of morality always in mind.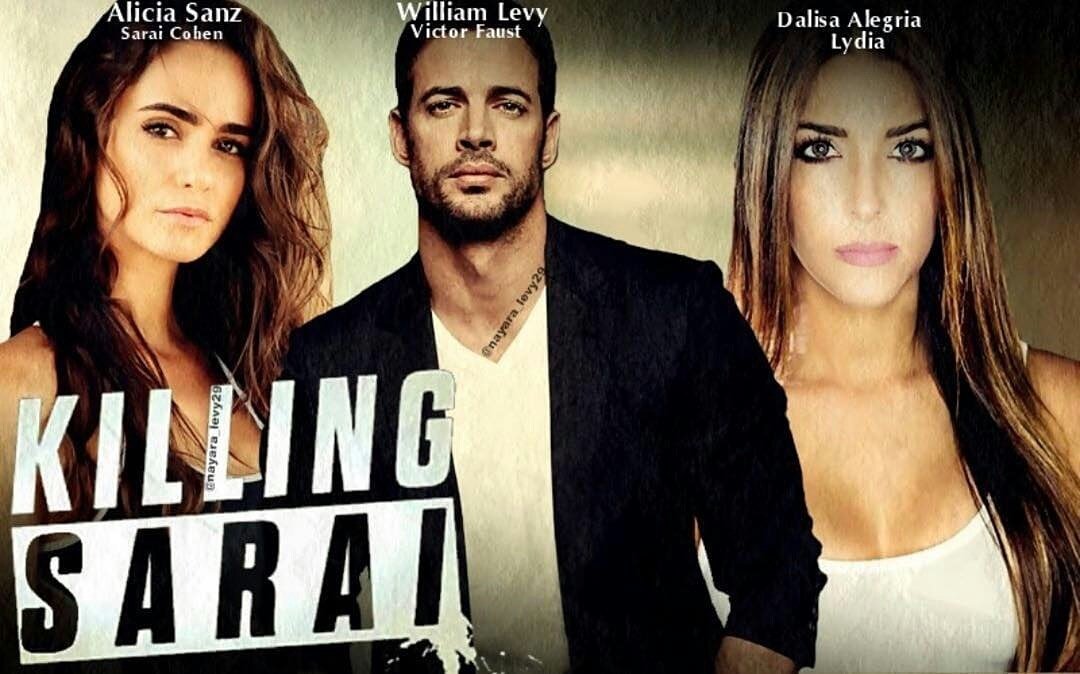 The book is amazing, dinamic and very raw. It is very different that "Killing Sarai" because this one is more cruel, darker, with a lot of upsetting scenes that may shock you. But you constantly have to never forget the background and the unicity of the characters, that blend perfectly in the plot and adapt to this cruel conditions. There are some paragraphs hard to read, but they made up the beauty of the book.
A very good and original series, that soon will become a TV adaptation. Check out  Redmerski's Twitter account for the latest news and photos on set, to see the actors that will bring Victor and Sarai to life:)