My rating: 5/5 stars 
Linda Kage is one of my favorite authors no matter what she writes. She can be funny, angsty, dramatic and dreamy, all in one book. I met Linda when reading "The Forbidden" series and as you all know, that series is perfection and addictive. A lot of my book boyfriends are from that series 🙂  Another work from her caught my interest because I love fairytales, I am a huge Disney fan and every time I associate a love story with magic, I just swoon. I really believe this is a very original idea, and the way all the elements blended was very sweet to follow and read.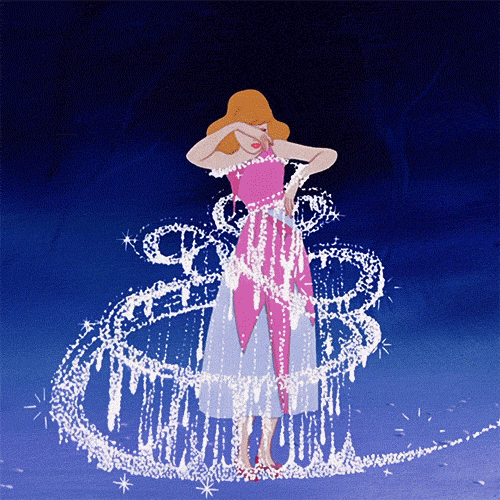 "Kissing the Boss" is the second installment from "The Fairy Tale Quartet". If the first book was inspired by "Beauty and the Beast", this one is based on Cinderella, another favorite of mine. I liked Ezra from book 1 and I really wanted Isobel's brother to have his story shared with us, because I could figure out that beneath that rough exterior, he really is a nice guy, who deserves to find love and a HEA.
He found it in Kaitlynn, a young lady that suffered a lot in her life. After loosing her mom, her dad married Lana Judge, a cold hearted lady, who despised Kaitlynn immensely. After her father passes away unexpectedly, she is left with her stepmother, only to be bashed from her inheritance and home. Wanting to keep herself in her family company, Kaitlynn accepts an unpaid internship, only to be exploited by CEO Lana in the most unimaginable ways possible. She has a good relationship with one of the stepbrothers, Brick, who decided to take Kaitlynn to the company Halloween party as his date. There, she will find Ezra Nash, the other CEO of the company, and after some very pasionate happenings, they will share a very intense moment that will mark the beginning of a very sweet love story.
Where are the Cinderella elements you ask? Well, the stepmother of course, portrayed by the evil Lana, the 2 stepbrothers and most important, the mystery of Kaitlynn identity, because at the beginning, Ezra will not know who is the beautiful girl that stole his kisses and his heart…We will search for her a while and every attempt will put a bit smile upon your face 🙂
The characters were amazing. Kaitlynn had this genuine humour and this naivety that made her so relatable. She dreams big, but she is very afraid of taking some steps further because of her stepmother. She wants her company back and will do everything in her power to work for it. When finding Ezra, she is extremely attracted to him and even though she knew it was something forbidding, she went for it. Ezra was a very complex hero, because he had ups and downs, like any other human being could have. After the fire that took his mom and disfigured his sister, Ezra drifted away and he couldn't put his life back together 100%. The kiss he shared with Kaitlynn was life changing and his pursue for her was very fun and swooning to watch. His frustration, his mistakes, but also his charisma and enchanting character, made his a very modern Prince Charming, who fought for his girl and used his magic to win her heart.
"Kissing the Boss" is a very special story, with delicious characters, amazing and original plot, that will keep you reading all day. I've read this book in 2 days and couldn't stop thinking about Ezra and Kaitlynn when taking a break from the story. I like the fairytale aspects, the way it blended with the present ones, the humour inflicted, but also the tension and drama, because of boy, we have our faire share of those too throughout the book. I liked how old characters mingle with new ones and form friendships or relationships that will last forever. It gives that sense of belonging, of being part of a family that keeps on getting bigger and bigger as the series progresses.
Oh, and Linda, please let Brick be the next hero because I am dying to find out !!!!!!!!! 🙂