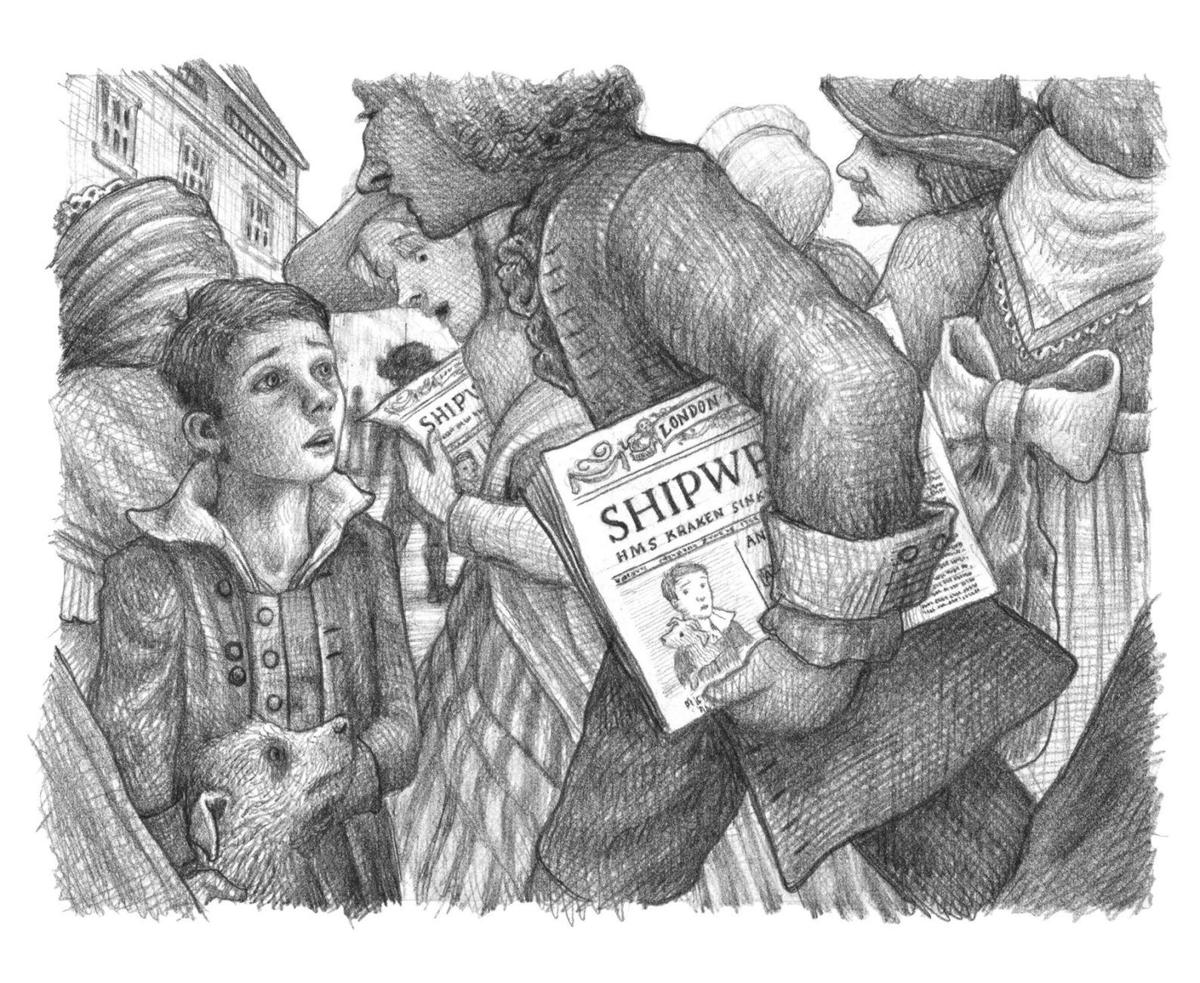 My rating: 5/5 stars 
Brian Selznick is a well known author and illustrator, with an unique way of writing novels, which combines words with images. He became famous with his debut work, "Hugo Cabret" and "The Marvels" seems to be more promising than the first one, taking his style to a whole other level. This is the first book in which the text is totally separated from the images VS his other books that were a combination of both.
What impacted me in this book was firstly the cover, because it is beyond beautiful. My fascination grew bigger and bigger when I began reading it, because it is addictive and very easy to follow. Everything is told so nice and you practically forget it was meant for children. "The Marvels" is divided in 2 parts: the first one tells the story of the Marvel Family, a family of actors, talented people, who live to entertain people. Selznick describes the way in which a boy from this family survives a shipwreck and arrives in London, where he discovers the theater word and falls in love with it, passing it on from generation to generation. Everything here is picture based and I can assure you, it is pure art. The second part is written, and describes Joseph, a young boy who runs away from a foster home, in search for his uncle who lives in London. Now, Joseph tries to figure out his uncle, his only living relative, and finds out a lot of interesting things about him, that will link him to the Marvels.
The book is priceless, both from the visual and written POV. It doesn't take a lot of time to read it, because this mix enables you to finish it in a few hours. Besides that, the style is light, flows extremely elegant and is well paced. Even if it was meant for children, I totally recommend it to adults as well, because the message behind it is heartbreaking, making you get very attached to the characters. Humor, mystery and entertainment connects you to this fascinating world and never lets go. Pay attention please, this book is not entirely fictional, Brian wrote this story based on real events and he transposed it into this story using his incredible writing gift. I have to buy "Hugo Cabret" as well, asap 🙂