My rating: 2.5/5 stars 
I thought about the ratings for this book a lot… Like seriously after 40% I just knew how things will eventually be, but I just hanged on and hope that maybe something will improve… Well, it didn't.. it got WORSE!!
"Complicate Me" by M. Robinson is the first book from "The Good Ol' Boys Series" and it was not for me. Maybe the series will evolve and get better with the others boys, but unfortunately, I won't be there to find out because I won't be reading the installments. I just can't… I feel like I wasted my energy on it and I just can't… 😦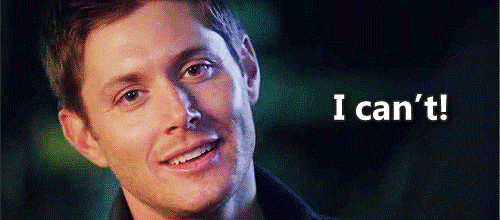 The plot follows Alex and Lucas story, a very complicated and dramatic one. They know each other since they were kids and always had a special connection. Alexandra was the girl in an all boys group, formed my Lucas, Dylan, Jacob and Austin. Together they were unstoppable and love each other to pieces. They used to do everything together and Alex was besides them every step of the way. Once growing up, she became more girly and the boys saw that she is growing into a beautiful young lady, becoming extremely protective over her. All of the boys were protective, especially Lucas, that had a crush on her since forever. The feeling was mutual, Lucas being the center of Alex world. The bond that they shared was always special, deeper than the one she had with the other boys. 
Why only 2 and a half stars? Because all the drama from the book didn't make sense to me. Alex and Lucas were always in a non coordinated circle, something always happening and letting the reader hope for another chance with them. Since kids they loved each other, but at 11 and 13, you just don't understand this type of feelings very well. Yes, I was ok with it, but as time passed and they were sure on their love, everybody just stood in their way for no reason!!!!!! Their families were not ok with them being together from an early stage in life, the boys believed Lucas was not good for Alex and you know what they did? Their ruin everything and made a lot of mistakes for no reason at all, that lead to drama and more drama. Why listed to everybody else besides your heart? Why? Nobody explained me why Lucas and Alex couldn't happen from the beginning and by the end of the story, I couldn't understand their arguments and why there were opposed.
Lucas was very annoying to me, I didn't blame him in his teen years, but after 18 years old all the cannons were aimed at him, because he screwed up BIG TIME! Alex was not helping as well, but Lucas was being influenced and I hated it. I wanted everybody to just get a life and let them decide, not waste years and years.. A lot happened and just didn't make sense to me, and the reader could have been spared a lot of suffering by just seeing the characters fight for their relationship. No, in my opinion they didn't fight, just made a lot of mistakes, in a stupid way I might add.
Well, now that I said everything, this book was not for me… The dialogues were kind of boring and soooooo many details were included that didn't have a point or added value  to the story. In a few words, unnecessary drama was always present, when you could only prevented them by being TEAM FREE WILL and do what you want with your life:) 
Thank you:)