My rating: 4/5 stars 
I have to apologize for being late to discover this book. I had it on my list for a loooooooooong time, but as you all know, "so many books, so little time". But I finally had time to read this book and I was semi-delighted by it. The style was different from the one I am used to and I saw it as a challenge to finish it. I love complex plot, with action, characters and an atmosphere that will keep you posted nonstop. In this book, the opposite happens, the focus is on the characters and you just have to be in a certain vibe to understand and like the book. I don't know if my vibe was OK, I will let you decide.
Long story short, Ove is a grumpy old man, who has been living for 40 years in the same neighborhood. His wife passed some time ago, leaving him all alone. He is not a sociable person, he likes to stay away from people, being a total control freak and not a habit breaker. He is far from shade of grey, everything has to be black or white. When a family moves next door to him, he is very panicked and needs to know everything about them, not because he wants to, but because he needs to. But with time passing by, he realizes that this family is not so bad and that he might actually liked its members. They are very cheerful, full of life, colorful and Ove has to struggle to keep up with them.
The plot has nothing complicate to it, but I found it delightful, being about a grumpy old man that makes a change in life to become someone better, even at his age. Backman's style is unique and made to draft characters in a particular way. He alternated past with present, in this way seeing more on Ove's background. From the moment he met his wife, to his first job, every piece of him is placed in those moments. He knows how to laugh, but the deceptions and sorrows faced are also taking a toll on him.
There were certain parts of the book when I felt very sad, because what I was reading was beyond emotional. Either way, the realism of the plot really gets to you and you realize how many people are out there in the same situation. I saw it as a valuable life lesson because you can actually relate, or just meet a person just like Ove, without knowing what happen to him and how he got to this point. The books really tells you not to judge and be more open minded to people's way to being, because it can indicate a lot about their past experiences and you might not even know it.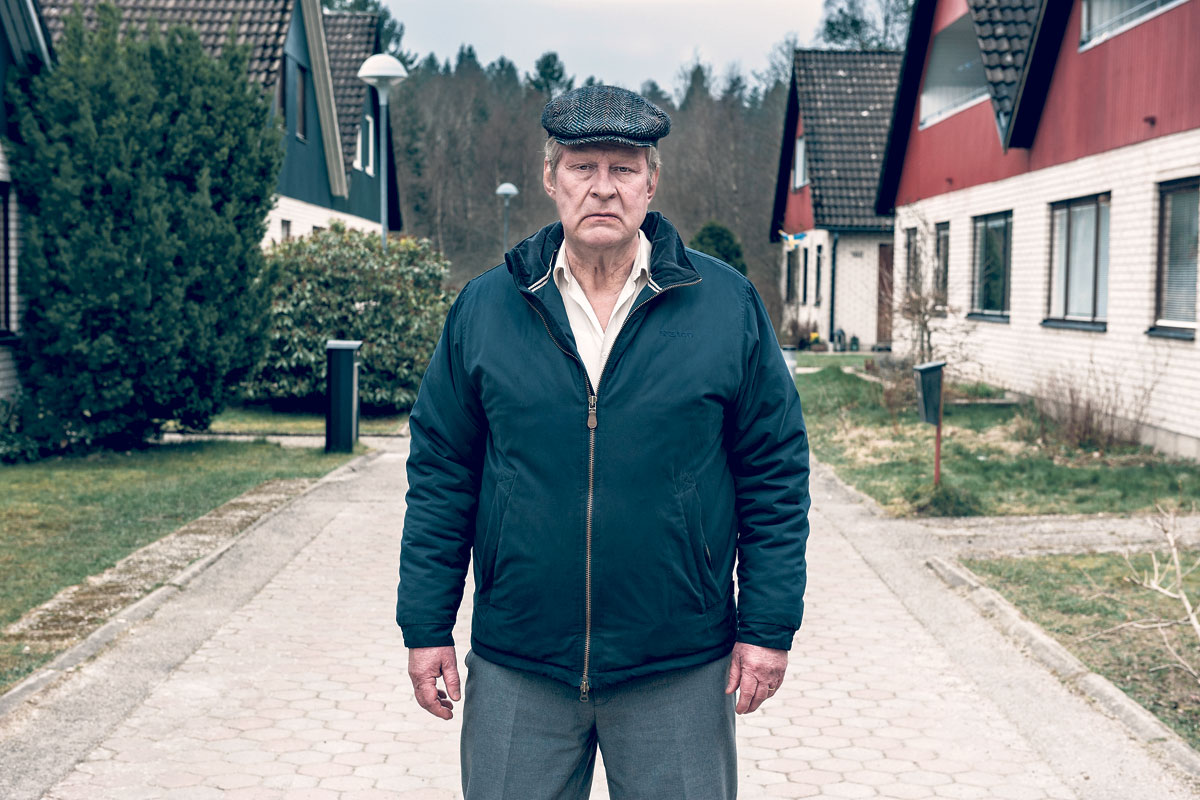 I loved the diversity in characters, the way Backman colored them so nicely to interact with our grumpy man. As if he wanted to find tons of characters different from Ove and put them in the same place with him, just to annoy the hell out of him. The whole book is a mixture of grief, joy and acceptance, in a short way describing life in its pure state. Nothing is exaggerated or overrated, just Backman talking about a man who lived a lot and finds another string to get attached to.