My rating: 5/5 stars
I think I already state my case regarding this series. I love it!!!!! I love the characters, the scenario, the plot and all the murders and vibe this books are giving me. I fell in love with the mystery around Jack the Ripper and afterwards I couldn't stop reading the series because the action was SO good and all the villains were popular and intriguing.
Audrey Rose, her uncle Jonathan and Thomas are traveling to New York in the luxurious RMS Etruria and they believe their journey will be a pleasant one. Apparently, wherever they go trouble follows and when the Moonlight Carnival holds its famous show every night, tragedy strikes. All the murders are copies of the tarot cards, each one a replica hiding clues and more mystery. Audrey and Thomas team up again and will do anything to catch the killer until they arrive at their destination, not willing to risk bringing a murderer on American lands.
This book is more mature than the others, more elaborated and more focused on morbid details. The crimes and descriptions were marvelously done by Kerri, who has an outstanding imagination in this area. Amazing by her side was the way she connected facts with history and made her personal blend, adding characters who caused trouble and confusion in the heart of our main characters. Houdini, Mephistopheles and many others were perfectly drafted and inserted with precision in the plot. I loved the riot, the tension and all the chapters which ended dramatically, only making the reader to be more invested in the story.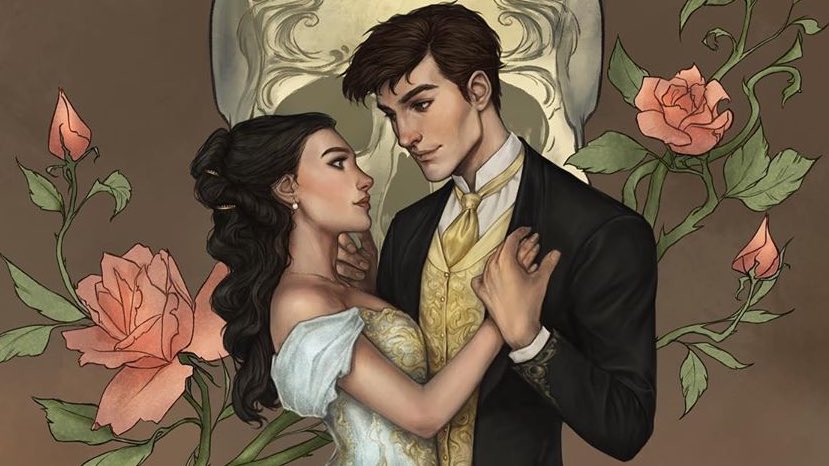 Audrey Rose was very challenged in this book, having many decisions to make from a professional but also a personal perspective. Again, she wants to make the good thing and protect the people she loves, being ready to do everything in her hands to achieve it. She will be confused, but also free in the heart of the Moonlight Carnival team and this will cost her. No good thing will come when mixing business with pleasure and her heart will suffer when doing this.
Her relationship with Thomas will be tested and what impressed me the most was Thomas willingness to let her go or to let her decide in case she is not interested in him anymore. He has given her the freedom to be herself and to act as she desired. He put her happiness first and he won many points in that matter. Not that he needed extra credits to win my heart over.
This book was second best after Jack The Ripper because it brought extra darkness and more drama into the scene. Also the plot was more intense, more well built and the attention to details was impressive, being very faithful to reality, the circus life and magical world of illusions. Many autopsies were held and I was very happy about it. Great book and more mature, a very fun and entertaining read.